As we all know that any operating system creates temporary files & cache while it updates itself or running applications and by many things.
These temporary files & cache can be cleaned-up by various methods like Disk Cleanup in Windows as well as there are many applications like CCleaner etc are available to do the task of Disk Cleanup.
If we clean our Windows operating system with these tools. They can clean temporary files, cached data, error reports, recycle bin, etc but what about Windows Update Temporary Files as well as many other system junk files which are not removed by basic disk cleaning up?
For that I will show you how to cleanup system files and freeup more space in Windows.
First of all, I will show you my C: drive cleanup by normal Disk Cleanup.
Open C: drive properties by right clicking C: drive & click on "Properties".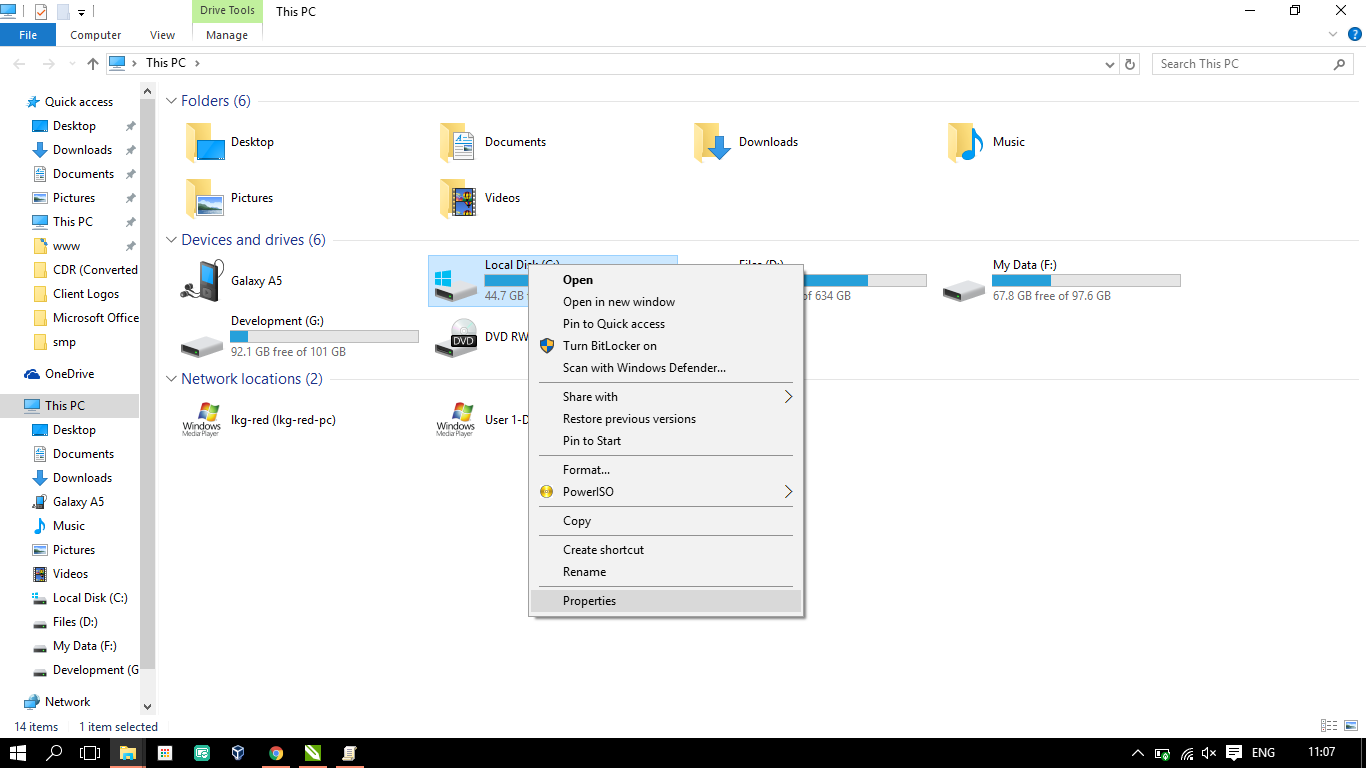 A dialog box of C: Drive properties will look like below image.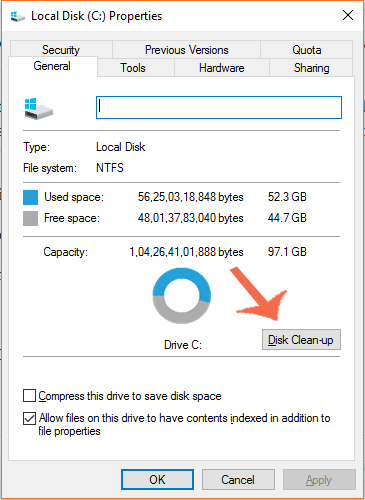 Now, click on Disk Clean-up to open the Disk Clean-up Utility. (See arrow in image above)
Disk Clean-up Utility will look like image below. Please check all the check boxes in "Files to Delete" category to see how much disk space you can free-up.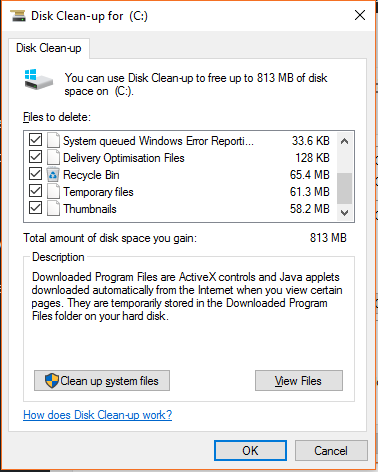 After checking all the boxes, Disk Clean-up will show you how much space you can free-up. Mine shows only 813MB. (See image below).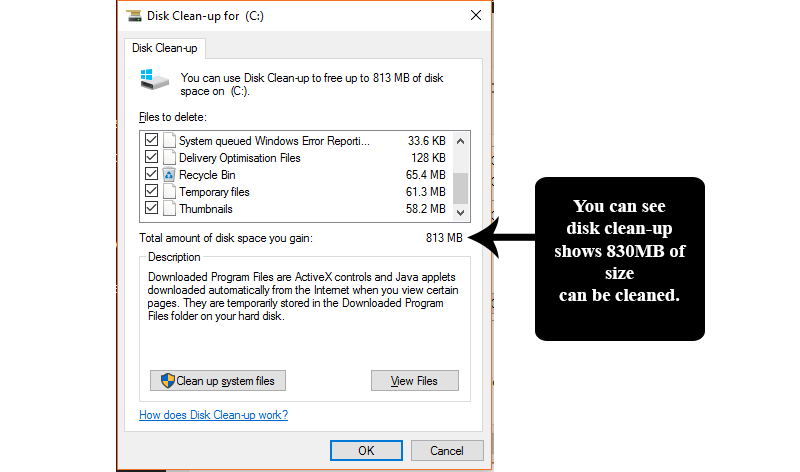 Don't click OK as we can free-up more disk space rather than shown in image above.
To clean-up more disk space, click on "Clean up system files" as shown in image below.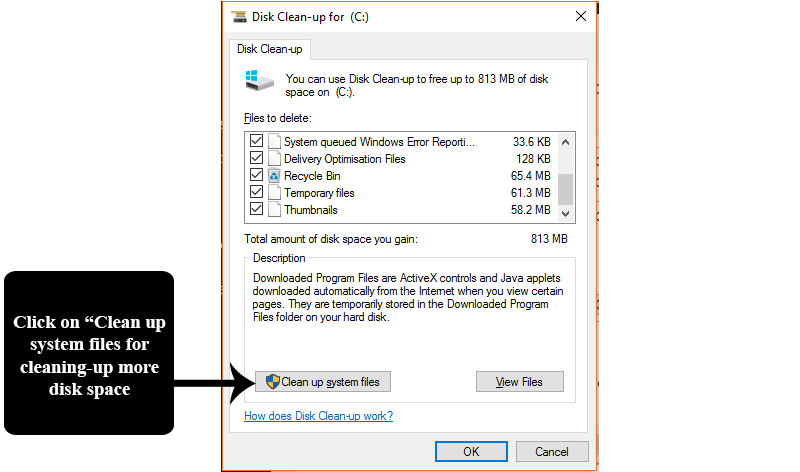 Disk Clean-up will load again & take some time for calculating the space.
Clean up system files dialog box will look same but with more checkboxes of "File to delete" category (see image below).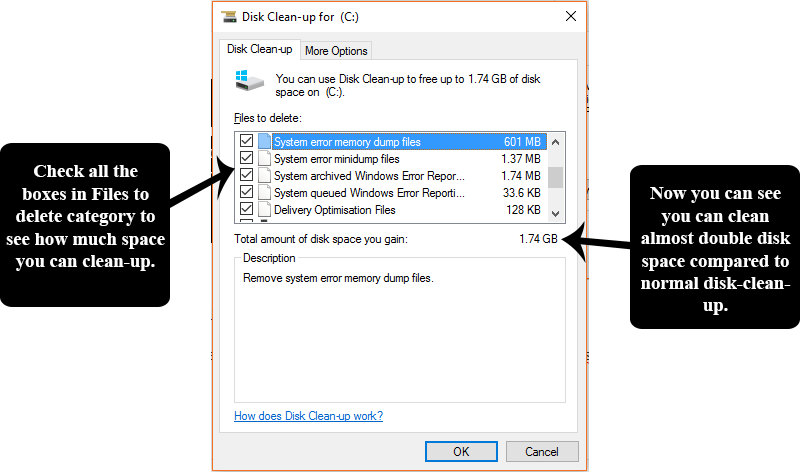 Now you can clean each and every temporary files and cache of every category & you can see in the image above that I can now clean-up almost double space (1.74GB) instead of normal disk cleaning of mine (813MB) which disk clean-up shown before this option.
To start Disk Cleaning process, click on "OK" & then disk clean-up will ask you to confirm. So click on "Delete Files"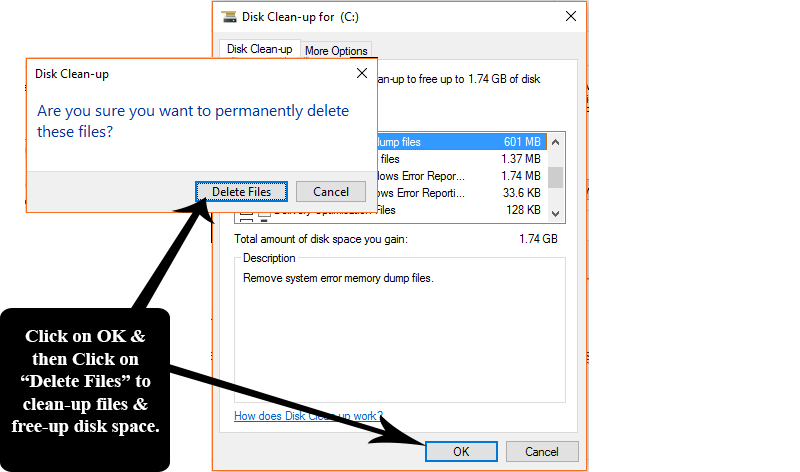 After clicking OK then Delete Files, Disk clean-up will take place of cleaning the full space which it shown and after finishing Disk Cleaning process, you can see that your disk has been cleaned-up and you saved as much disk space as you can by cleaning up Windows Update files, System error mini dump files, Delivery optimization files, etc.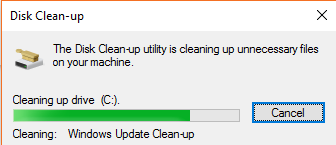 I hope this guide works for you and you will share this guide as well as subscribe to my newsletter.
If you have any query than you can comment below or send me your problem enquiry by clicking here.
---
Please leave a comment about your query below as well as if you find another tricks then please let me know in the comment section below.
Don't forget to like us on Facebook and Google+ as well as share this to your social networks to support us.
http://kamiltech.com/wp-content/uploads/2016/05/Windows.jpg
450
1000
Kayyum Patel
http://kamiltech.com/wp-content/uploads/2015/11/logo2-300x88.png
Kayyum Patel
2016-06-20 12:42:34
2016-06-20 12:46:14
How To: Cleanup System Files to Free-up Maximum Disk Space in Windows